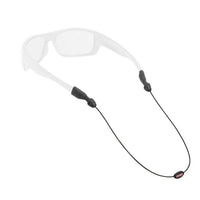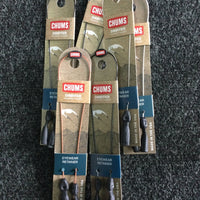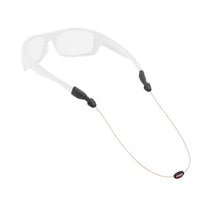 Chums Orbiter Eyewear Retainer, Ultra-Lightweight Stainless Steel
The OG of the Orbiter Retainers! Made of lightweight stainless steel, the Orbiter doesn't get sweaty, stinky or dirty. The Orbiter features flat low-profile temples that fit most eyewear frames. Available in regular (15.75") and long (18") lengths. 
Ultra-lightweight stainless steel

Low-profile, flat temples eliminate pressure points
Universal temple design fits large and small frames
Made in the USA
Length: 15.75" (Regular)
Length: 18" (Long)
Weight without packaging: 0.1 oz.
Sale information
We actively try to steer away from the board shop vibe. We encourage questions, demos sessions, and gear research to make sure what you get is 100% right for your needs. We strive to do right by every customer (local or online) and welcome all paddlers to the Mike's Paddle Tribe!
Paddler Tested: Paddler Approved
All brands we carry have been vetted, tested, and approved by our team members. We don't like to sell gear that we wouldn't paddle or purchase ourselves and never want to rep a less than 100% awesome product!